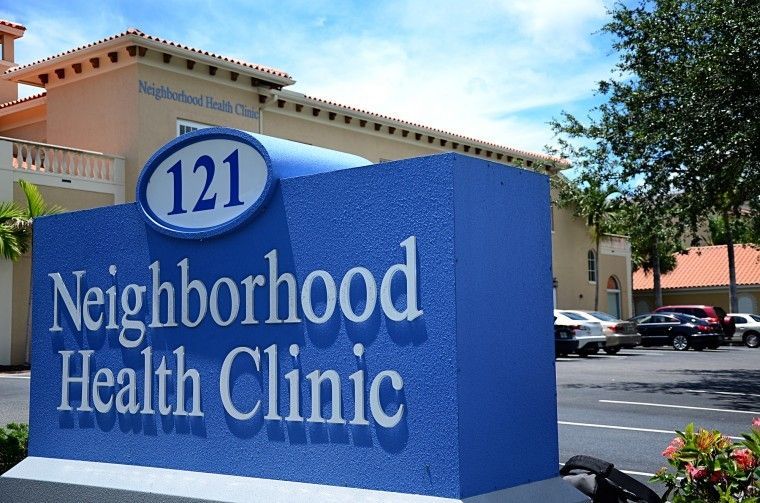 What Do They Do?
Neighborhood Health Clinic is committed to deliver services in a caring environment that respects the dignity of each patient. Neightborhood Health Clinic provides quality medical care to low-income, working but uninsured Collier County adults; using a professional volunteer staff, and funded by private philanthropy.
Programs United Way Supports at Neighborhood Health Clinc
United Way aid is used for general operating expenses, such as utilities, telephone and internet costs. This assistance helps carry out the mission of the Neighborhood Health Clinic.
What Their Volunteers Do
The 700 volunteers are the "backbone" of NHC having provided over 19161 hours of donated services in 2014. Volunteers serve as physicians and dentists in the Clinic, specialists outside the Clinic, nursing care, medication room/ pharmacy technicians,interpreters, intake workers, social workers, health educators,healthy living, pain management, lab staff, acquiring medications from pharmaceutical companies, administrative support, computer data entry, meal preparation.  Volunteers frequently assist with health fairs. Furthermore, volunteers help at special events such as the annual fundraiser which requires many volunteers both in planning and day of event activities.
What Dollars Do
•$50 provides one month's supply of Metoprolo, a medication for one cardiac patient
•$100 will buy meter dosed inhalers for one month for one patient with respiratory disease
•$500 provides testing materials and glucometer for one diabetic patient for one year
•$1,000 annually will provide screening mammograms for 10 patients
Contact Information
121 Goodlette Road N.  Naples, FL 34102    
239-529-2246
http://www.neighborhorhoodhealthclinic.org